9 great sites for web design inspiration
Here are nine sites to inspire you when you're stuck on your website design. You'll be amazed (and possibly depressed) at the number of beautiful sites around.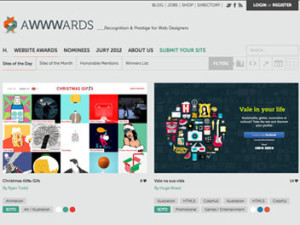 Awwwards honors the top designers from around the web. Their 'site of the day' is reviewed by web professionals and Awwwards visitors based on four criteria: design, creativity, usability and content. You can sort the featured sites by colour or by tags (e.g. big background images).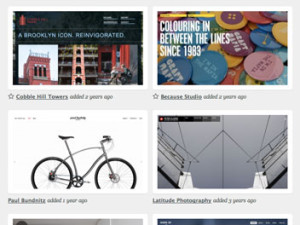 siteInspire showcases beautiful websites and sorts them by styles (similar to Awwwards tags), types and themes.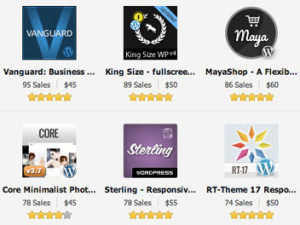 ThemeForest has themes and templates for WordPress, Drupal, Joomla and more. If you're looking for ideas to "borrow", then there is plenty of design food here. Be warned: you may be tempted to shell out the $50 or so to buy something you can hack to pieces.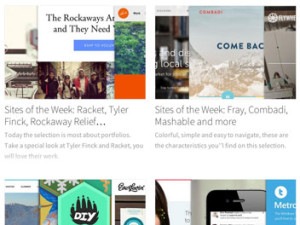 Abduzeedo publishes a weekly collection of websites that exemplify beautiful design and functionality.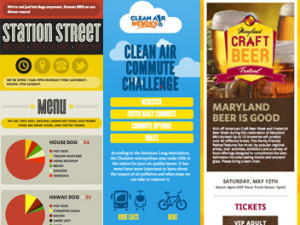 Need some responsive design inspiration? ThemeSurface has shared 40 examples of responsive web design.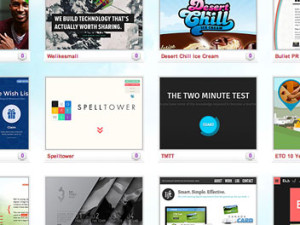 The Design Inspiration showcases examples of graphic design in a number of categories, including web design.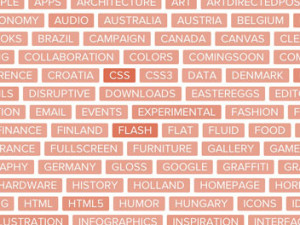 Styleboost has indexed over 1400 stunning websites, sorted by colours and tags. Styleboost is unique in that it includes full page screen shots of each design (e.g. here's YAY Festival on Styleboost).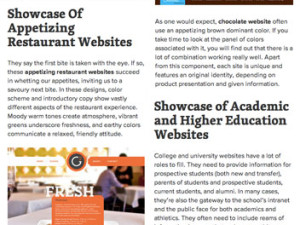 Smashing Magazine ran a feature where they created web design showcases for each industry.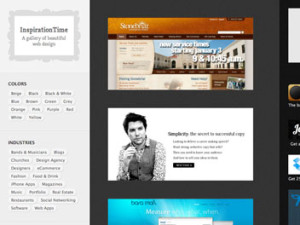 Inspiration Time indexes websites by colours, styles, industries and elements.
Know of any other inspiring sites? Be sure to leave a comment—we'd love to know about it!