Tools and Apps to Turn Audio into Video for YouTube
The online world is seeing a growing trend of audio content like podcasts and music tracks. Yet, platforms like YouTube are mainly visual, pushing creators to add visual elements to their audio work. These tools can help with just that. Whether you are a podcaster, a musician, or just someone who loves audio, these tools can help change your audio work into visual stories for YouTube.
We've separated the tools into ones with a focus for podcasters, or for musicians, to help you find the best tool to suit your needs.
For podcasters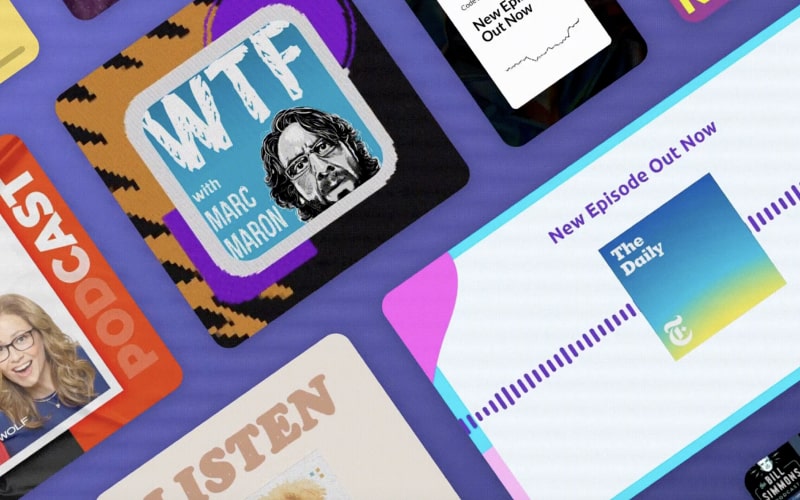 Free (Ad-supported), Paid from US$7.99/month
Headliner is a user-friendly tool that has become popular with podcasters and musicians. It renders waveforms and audiograms that rhythmically move with your audio. The customization options such as adding captions, images, and clips further enrich the visual narrative, making your videos more engaging.
Paid from US$15.99/month, 7 day free trial
Wavve is another stellar tool in the realm of audio visualization, particularly handy for creating promotional videos or shareable clips for social media. Its user-friendly interface enables the design of custom animations reacting to your audio, providing a visual treat for your audience.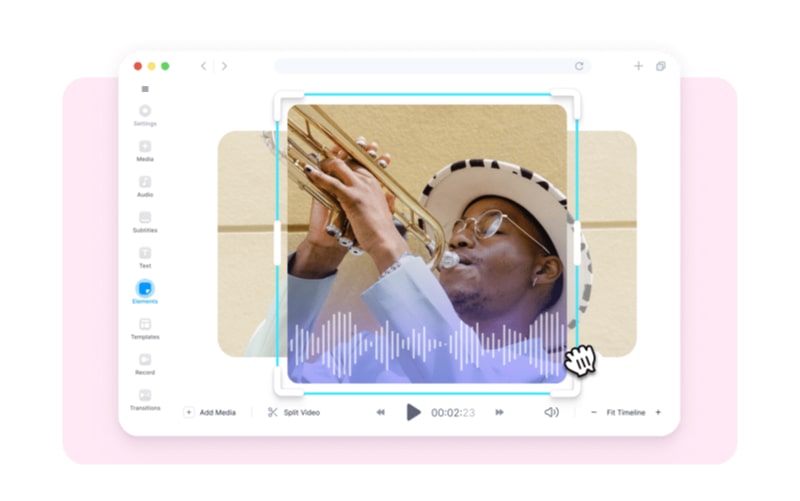 Free (Watermarked), Paid from US$12/month
VEED's online music visualization tool is a haven for those seeking to add a visual dimension to their audio. Although VEED is a more generalized tool, it supports useful tools like wave form visualization, and automatic subtitles and transcription with 98.5% accuracy.
For musicians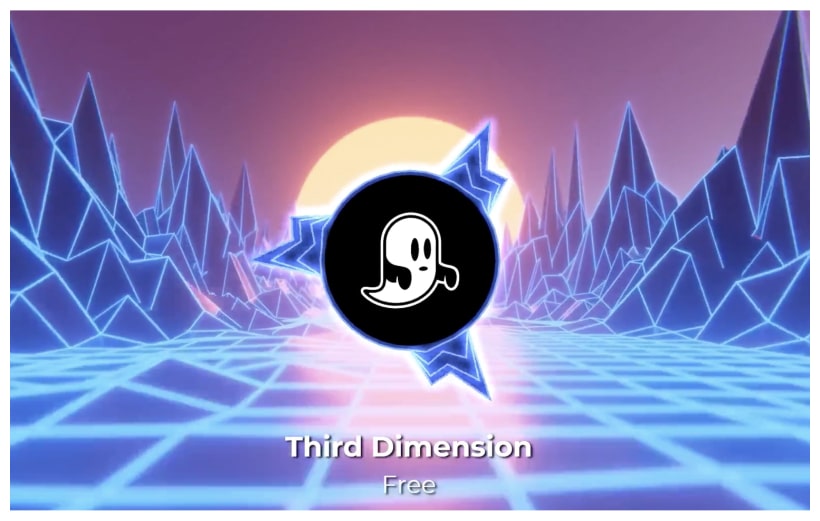 Free (Watermarked), Paid from US$15/month
Specterr has a strong focus on visualization tools for musicians. Its online editor allows for easy creation and downloading of visually stunning videos synchronized with your audio beats. Specterr makes it easy to create HD music visualizations and lyric videos designed for YouTube or any other video platform. The pro tiers support 60fps output and the higher tiers support 4K.
Free (No watermarks), Paid from US$11.99/month
Clipchamp's audio visualizer tool automatically generates animated sound waves in sync with your audio, which can be overlaid on pictures or videos. The plethora of features and tools like Green Screen, motion titles, and filters enhance the visual appeal of your videos. Clipchamp was acquired by Microsoft in 2021. The pro version supports video export in 4K.
For social media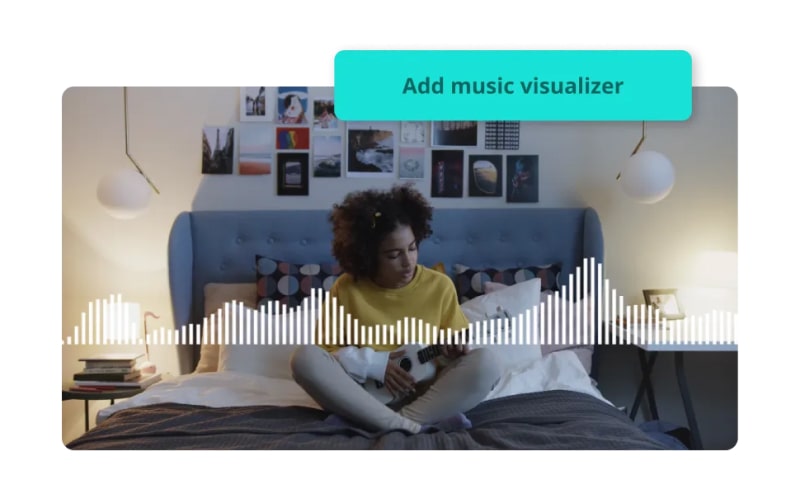 Free (Watermarked), Paid from US$16/month
Kapwing provides a simplified avenue for adding professional-looking music and audio visualizations to your videos. With just a few clicks, you can create waveforms, audiograms, and more.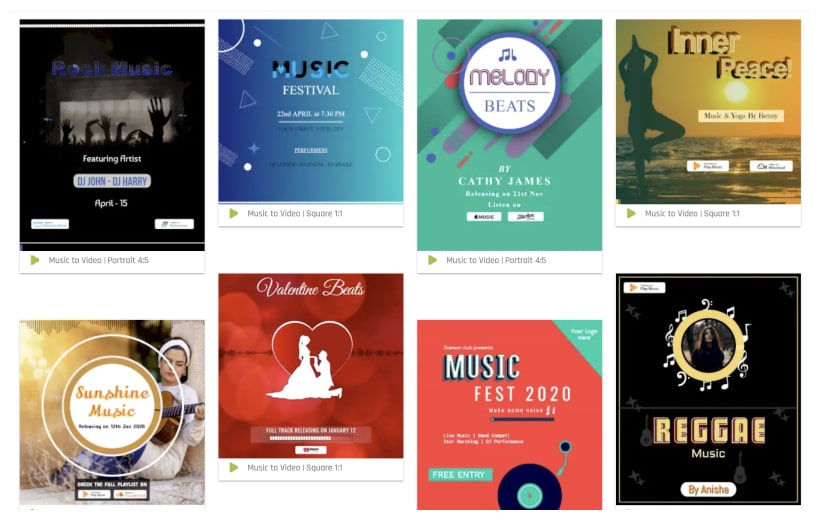 Free (Watermarked), Paid from US$10/month
WoFox offers a structured approach to music visualization. Starting with a template, users can upload their audio, choose visualizer graphics, and customize their videos to mirror the rhythm and mood of the music.
These tools, each with its unique set of features, provide creators a spectrum of options to visualize their auditory creations on YouTube and beyond. Whichever tool you use, make sure it's the right one for your specific needs.