Best free illustrations for commercial use on websites and apps
Brighten up your websites, social media posts and user interfaces using these free resources. They're a great way to break up your text content to make it more inviting to read. Searchable. Royalty-free. Customizable. Get your free vector illustrations here!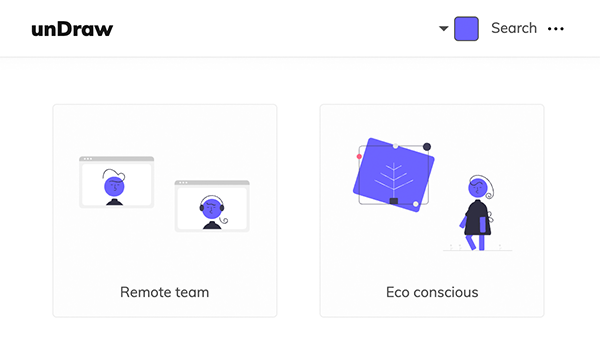 unDraw is an excellent service for free vector illustrations. One of the best features is the color picker, which will allow you to instantly see all of the illustrations in your chosen color (e.g. your brand color). The search function makes it easy to find the perfect illustrations for you. They even have an Adobe XD plugin for designers to make the deal even sweeter. Not bad for free!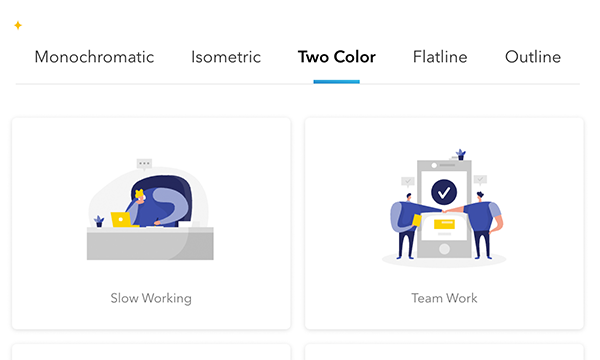 ManyPixels has released a large number of free, open-source illustrations. Use the color picker on the sidebar to instantly see their thousands of free illustrations in your chosen color. This makes it easy to customize the illustrations to match your brand. Highly recommended.
https://www.manypixels.co/gallery/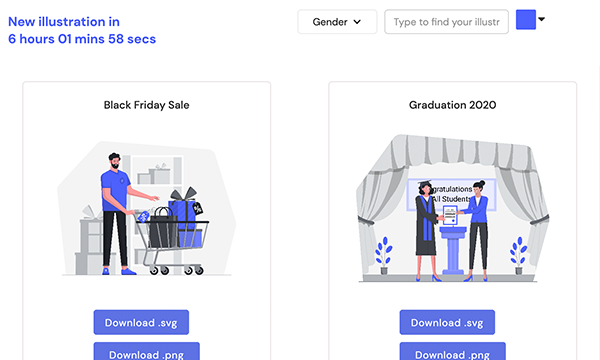 Scale by Flexiple is serving free illustrations hot and fresh, uploading a new illustration every 24 hours. The illustrations are high quality art and are a bit more intricate than the other styles featured in this article. They have some nice filters and options including gender and a color picker—great for finding the perfect illustration. Download options include SVG (Vector) and PNG (Raster).
https://2.flexiple.com/scale/all-illustrations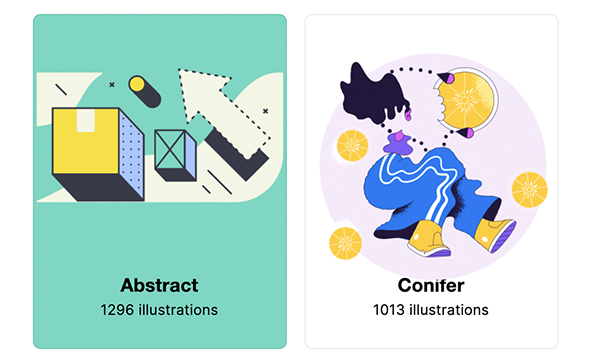 Icons8 is a well-known site for finding free icons. They also have a site just for illustrations, where you can download thousands of free vector illustrations for free. You can use the sophisticated online editor to customize the drawings to fit your brand. There are multiple styles, each with hundreds of illustrations in that style.
https://icons8.com/illustrations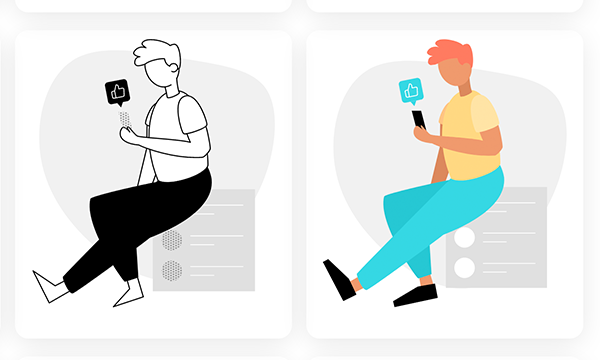 DrawKit offers a selection of free illustrations. They provide colored versions and monochromatic versions of each illustration. You can download them as SVG Vector format to keep them editable, or in PNG format if you need support for older browsers. When downloading, you can enter a fair price to support the service or enter $0 if you want it for free.
Tips for using illustrations
Consistency is key: Choose illustrations from the same library to ensure the style is consistent from one illustration to the other. Multiple styles of illustrations that are close together can clash and will make it more obvious that you didn't create the illustrations.
Keep it on-brand: Modify the colors of the vector illustrations to match the colors of your logo or brand. Many of the websites listed above allow you to choose a color before downloading. Otherwise, you can use a vector image editor such as Adobe Illustrator (or free alternatives such as Inkscape or Vecteezy).
Give credit where due: Be sure to read the services' Terms of Service and Copyright and give credit where they require it.
Example Usage
Used creatively, you can enhance your designs by modifying them and changing the colors to match your brand. In the example below, QuantCDN used an illustration from unDraw to spruce up their home page design.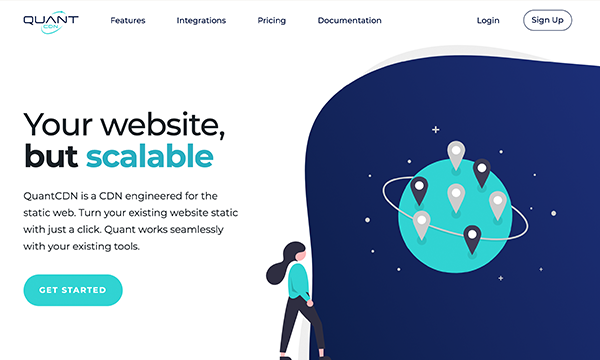 Have we missed any great free illustration services? Let us know in the comments below!